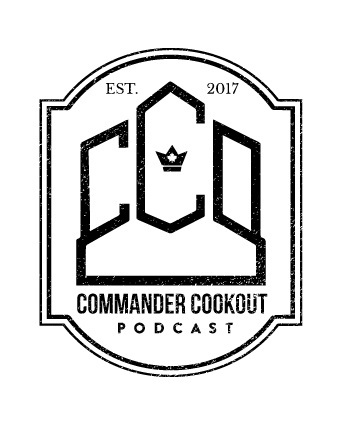 Hello and welcome to another Commander Cookout Podcast. I hope the tittle didn't put you off too much! We aren't going anywhere. Instead, we're rounding out and wrapping up the Arc of the Unexpected. Also, we're actually working on a couple new beginnings. Have a listen to this week's #CCOPodcast and find out what we're talking about.
No lists this week as we go a little deeper on a few things that we've been wanting to cover on the Arc or the Unexpected. If you want to join in on the discussion and/or become a part of #CCONation, hit us up on Twitter @CCOPodcast, shoot us an email on commandercookout@gmail.com, find us on Tappedout.net here:
http://tappedout.net/users/CCOPodcast/
Finally, make sure to search us out on Podomatic, iTunes, Google Play and wherever you listen to your podcasts online. Hit subscribe. We'll all be happy that you did!
Now,
Hit our theme song!